Local knowledge for stress free East Grinstead removals
Are you moving to or from East Grinstead in West Sussex and need a local removals company?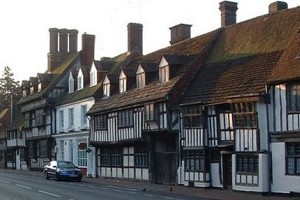 From experience we know that transporting all your home possessions is a very important job and so the choice of Removals Company to carry out your move is critical to ensure you have a stress free move.
We provide a professional and trustworthy range of removal services for domestic customers to help you move to your new home.
Call our East Grinstead local number 01293 839539
East Grinstead is the capital of the historic High Weald, an ancient market town with its wealth of architectural heritage, surrounded by some of the finest countryside in the whole of the South East.
Around East Grinstead the River Medway rises and the vast swathes of Ashdown Forest begin and you can ride the steam trains of the famous Bluebell Railway, drift among the treasures of the National Trust's Standen or celebrate the famous Christmas Carol of Good King Wenceslas in the quadrangle of Sackville College.
East Grinstead has something for everyone in its bustling town centre – restaurants, pubs, bars and coffee shops. Cosy accommodation in one of its hotels or bed and breakfasts is available through the year. The town also has self-catering facilities and nearby campsites.
Throughout the years buildings such as Sackville College have been lovingly maintained and still serve as almshouses giving homes for the town's elderly. This is where the famous East Grinstead carol 'Good King Wenceslas' was written.
In keeping with East Grinstead's location as a hub for four counties, for this is the only place where East and West Sussex meet Surrey and Kent, the Greenwich Meridian also runs through the town. The prime meridian that separates East from West is celebrated at East Court, the 1768 mansion set in its own parkland within the town.
The tower of St Swithun's church dominates the skyline and has been a landmark for miles around. The church very much reflects the town's associations with iron making in the surrounding countryside and contains the graves of the Sussex Martyrs, victims of past religious intolerance.
Just on the southern outskirts of the town lies Standen, the National Trust's flagship Arts and Crafts country house. Internationally known for its William Morris wallpapers, textiles and contemporary fittings, the house was designed in the 1890's by the architect Philip Webb. Open to the public from March to November the house also boasts acres of gardens with sweeping views over the Medway Valley.
Kingscote station just outside the town is the present northern terminus of the Bluebell Railway. From here you can journey through the unspoilt heart of the Sussex countryside to Sheffield Park the headquarters of the Railway. Here you can see the biggest and most historic collection of locomotives and rolling stock outside of the National Railway Museum.
East Grinstead video
East Grinstead map
East Grinstead links