Looking for a stress free Biggin Hill removals service?
If you moving to or from Biggin Hill we can help!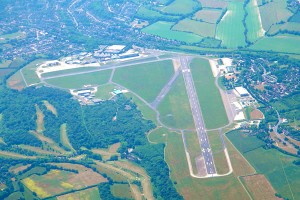 We understand that transporting all your worldly possessions is a very important job, and choosing the right removals company to do it is an important decision to ensure peace of mind.
We provide a professional and trustworthy range of removal services for domestic and commercial customers.
If you are looking for a stress free move then our expert knowledge of Biggin Hill will help no end.
Call our local Biggin Hill number 01883 787300
Biggin Hill is in the London Borough of Bromley in Greater London. It lies on the Bromley to Westerham road (A233).
The earliest record dates back to the Norman invasion, when the area (then known as the parish of 'cowdom') was given as a gift by William the conqueror to his half brother Odo, Bishop of Bayeux, in thanks for having commissioned the Bayeux tapestry.
The name Biggin Hill is of recent origin. From small beginnings Biggin Hill gradually grew in size as people wanted to move out from the centre of towns into the countryside.
In 1918 the Royal Air Force built an aerodrome on the high ground in Biggin Hill. RAF Biggin Hill was the home airbase of the first aircraft to take part in air to ground radio communications, and of the first British aircraft to shoot down a German aircraft in World War II. It was a crucial RAF Sector airfield during the Battle of Britain. It is now London Biggin Hill Airport, the home of the Biggin Hill Air Show.
Biggin Hill video
Biggin Hill map
Biggin Hill links
Biggin Hill Testimonials
Biggin Hill Removals Testimonials
Extremely impressed with the removal team, their attitude and hard work under difficult circumstances.
PC Biggin Hill
The guys that moved us were excellent – a really great team of helpful and hard working individuals.
KT Biggin Hill
The guys you sent were fantastic and worked so hard, a really big thank you to them all for making the day so much less stressful.
SM Biggin Hill