Are you moving to or from Uckfield and need a local removals company?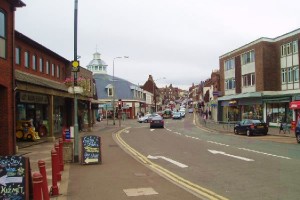 We fully understand that transporting all your worldly possessions is a very important job, and choosing the right company to do it is a very important decision to ensure peace of mind.
We provide a professional and trustworthy range of Uckfield removal services for domestic and commercial customers.
We work regularly in Uckfield and know the area well so please feel free to tap in to our local knowledge and experience.
Call our Uckfield local number on 01892 598032
Uckfield is a town in East Sussex. Uckfield is 16 miles north-east of Brighton and 43 miles south of London. It has existed since the twelfth century. Nearby towns include Brighton, Lewes, and Eastbourne to the south, Burgess Hill and Haywards Heath (both in West Sussex) to the west, Heathfield to the east, Hailsham to the south, and Crowborough in East Sussex, Tunbridge Wells and Tonbridge (both in Kent) to the north. Uckfield is twinned with the German town of Quickborn.
There are three key mysteries and myths surrounding Uckfield. The first is the fact, as mentioned above, that it was the last place Lord Lucan was seen. Secondly, there is the tale of Nan Tuck's Ghost, an old witch who lived in the nearby forest. There is an area of the forest where nothing grows, and the ghost apparently chases people who wander down Nan Tuck's Lane at night. Thirdly, there is the hoax of the Piltdown Man, which occurred in the nearby village of Piltdown.
Uckfield video
One of many videos from Uckfield News…
Uckfield map
Uckfield links
Testimonials for Uckfield Removals
Just dropping you a line to thank you all so much for a wonderful service. Your lads worked tirelessly and very efficiently and both Steve and I were very impressed with them. They all worked so hard especially upon arrival to this rather quirky house with its narrow doors. Their patience in trying to manoeuvre the fridge into a suitable position was exemplary!
We are so glad we went with your company in dealing with such a personal and important task as our move to East Sussex.
Thanks again and best wishes,
CW, Uckfield
People come to us because they want…
a friendly, personal service – nothing's too much trouble!
extensive local knowledge – no needless mistakes
a worry free experience that's fully insured – a professional service
competitive prices – we know our market
a reputable company – we've built our reputation on trust
Locally to Uckfield, we operate our Local Removals and Storage service from:



We cover the surrounding areas in Kent, East Sussex, West Sussex, Surrey and Greater London and deliver throughout the United Kingdom or abroad.