Reliable Kent, Sussex and Surrey Removals and Storage
Your local friendly removals company
We'll move you to or from Kent, Sussex, Surrey or anywhere in the UK or abroad
Transporting all your worldly possessions is a very important job, and choosing the right removals company to do it is a very important decision to ensure your peace of mind.
We provide a professional and trustworthy range of removal and storage services for domestic and commercial customers.
People come to us because they want…
a friendly, personal service – nothing's too much trouble!
extensive local knowledge – no needless mistakes
a worry free experience that's fully insured – a professional service
competitive prices – we know our market
a reputable company – we've built our reputation on trust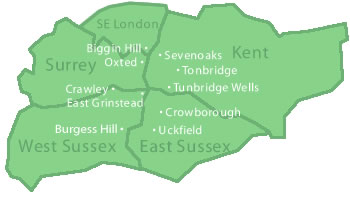 We operate our Local Removals and Storage service from:



and we cover the surrounding areas in Kent, East Sussex, West Sussex, Surrey and Greater London and deliver throughout the United Kingdom or abroad.
Get a FREE no obligation quote…
To take the first step, call us for FREE on 0800 316 26 26 or fill out our simple on-line form (It's not a long winded booking form!).
We will then contact you to arrange a survey and provide you with a written quotation.
All our quotations are personally provided by our Director Alan or Estimator John who have a combined business experience of over 80 years!
Once agreed your possessions will then either be professionally packed by our fully trained packing team, or packed by yourself.
We can offer either a delivery or storage service depending on your needs.
Our customers appreciate…
that they can trust us
our friendly, personal service
competitive prices for a professional service
You can be sure that Chatfields Removals will be with you every step of the way