Are you moving to or from Oxted in Surrey?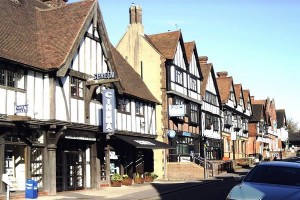 Chatfields Home Removals know Oxted inside out. We understand that transporting all your worldly possessions is a very important job, and choosing the right company to do it is a very important decision to ensure peace of mind.
We provide a professional and trustworthy range of removal services for domestic and commercial customers.
Oxted is a commuter town in Surrey at the foot of the North Downs, north of East Grinstead and south-east of Croydon.
The original village of Oxted (now Old Oxted) is a small village centred around a short high street with four pubs (The Old Bell, The George Inn, The Crown Inn and The Wheatsheaf) just off the A25. Oxted's oldest church (St Mary's) was built some distance north-east from the original settlement of Oxted, but it is almost surrounded by the new town. The church dates from at least Norman times and stands on a conspicuous mound, perhaps artificial. It is possible that a Saxon church of wattle and daub existed on the site before the later stone construction. With the arrival of the railway in 1884 Oxted boomed around its station, north-east of Old Oxted), and new buildings created 'New Oxted'. These new buildings were built in the Tudor style.
The Greenwich Meridian runs through Oxted School and Oxted.
Oxted video
Oxted map
Oxted links
People come to us because they want…
a friendly, personal service – nothing's too much trouble!
extensive local knowledge – no needless mistakes
a worry free experience that's fully insured – a professional service
competitive prices – we know our market
a reputable company – we've built our reputation on trust
We cover the surrounding areas in Kent, East Sussex, West Sussex, Surrey and South East London.