Local knowledge for stress free Sevenoaks removals
Are you moving to or from Sevenoaks and need a local removals company?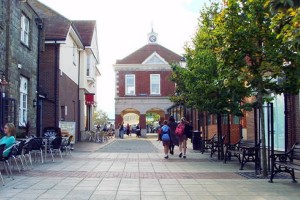 If you do we can help you with your Sevenoaks move! We acknowledge tha transporting all your worldly possessions is a very important job, and therefore choosing the right company to do it is a very important decision to ensure your peace of mind.
We provide a professional and trustworthy range of removal services for domestic and commercial customers.
Our local knowlege of Sevenoaks will ensure your move will go smoothly without any unnecessary hitches.
Call our local Sevenoaks number on 01732 651163
Sevenoaks is a very popular town with commuters working in London and is in the Sevenoaks district of Kent. It is situated just over 20 miles south east of Charing Cross London. Riverhead in Sevenoaks is the source of the River Darent.
The town's name is derived from the Saxon word 'Seouenaca', the name given to a small chapel near seven oak trees in Knole Park around 800 AD. Contrary to popular myth, the town is not named after the seven oak trees that lined the boundary of the Vine Cricket Ground, six of which were destroyed in the Great Storm of 1987. Those trees were one of several sets of seven oaks around the town and date from 1902 when they were planted to commemorate the Coronation of King Edward VII.
As well as good rail links, Sevenoaks offers good schools, a thriving town centre and easy access to the M25, A21, M26 and the M20.
Sevenoaks video
Sevenoaks map
Sevenoaks links
Sevenoaks District Council
Sevenoaks Town Council
We operate other Removals services close to Sevenoaks:
We cover the surrounding areas in Kent, East Sussex, West Sussex, Surrey and South East London.